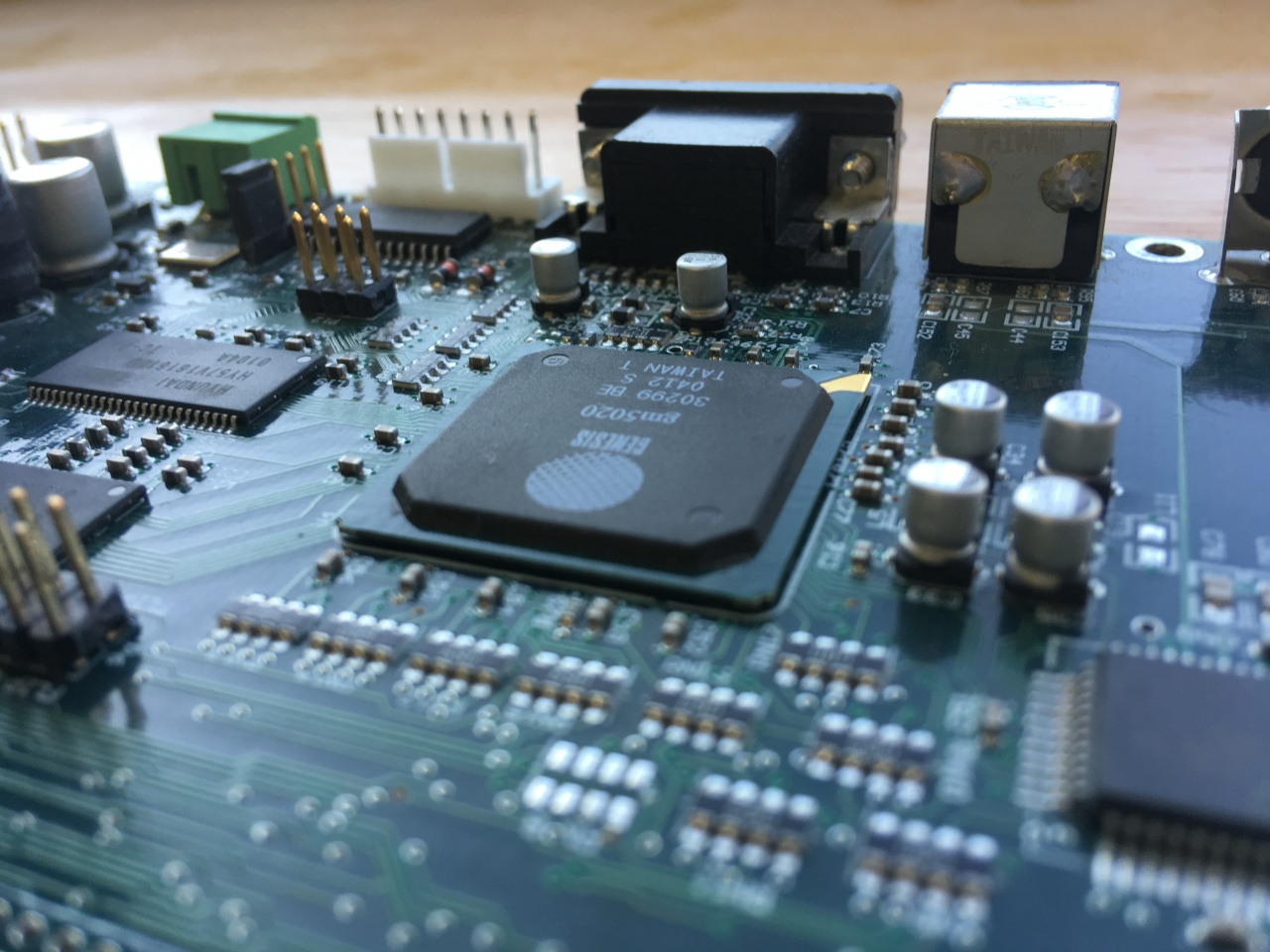 Our team has over 100 combined years of integrated experience in hardware, software, and product development. Our creative, energized staff has what it takes to give you the competitive advantage in your industry.
We work with our clients to deliver innovative, reliable solutions that are proven to reduce development costs, increase productivity and accelerate time-to-market. The RCAL product portfolio includes solutions designed for use in a variety of industries including financial, education, government, entertainment, restaurants, and worship. The RCAL team of engineering professionals helps you design and deliver reliable, cost-efficient, and innovative custom-engineered solutions in a shortened timeframe. We take you through the entire process from concept to production.
Color LCD/Touchscreen User Interfaces
Uses TFT LCD, ARM 9 Processor, NAND Flash, USB and Ethernet Interfaces
Digital Audio Switchboard
Using multiple Altera FPGAs, this system switches between 8 master displays and communication ports.
Wired / Wireless Comm. Device for the Hearing and Visually Impaired
Custom motherboard used in a laptop-like device with a 7-inch LCD with touchscreen, small keyboard, and text-to-speech capability. This battery-operated device is normally used to wirelessly communicate with another identical device to facilitate face-to-face communication with hearing or visually impaired people. Contains ARM 9 and ARM M0 processors, Zigbee wireless module, USB interface, HDMI, and Li-Ion Battery charger.

Single board Computer for Tablet Replacement
This compact carrier board contains a COM express CPU module, LCD interface using LVDS, capacitive touchscreen interface, HDMI, USB 2.0 and 3.0 ports, RS-232 Serial port, Gigabit Ethernet, Mini-PCI SSD hard drive, Mini-PCI Wi-Fi module, and an ARM M0 processor for interfacing to multiple generic I/O connectors.
Custom Raspberry Pi Hats (Hardware Attached on Top)
This addon board for a Raspberry PI is used in the gaming industry for custom, protected I/O.
Water Quality Monitor and Purifier
Custom board with ARM 7 processor, Ethernet, USB, Wi-Fi, Serial Port, Analog inputs, and Digital I/O. This board is used in the restaurant industry to monitor water quality and purify the water if needed. This board can be monitored and controlled remotely.
This uses Ethernet, USB, and Wi-FI interfaces along with low and high power I/O interfaces. Contains ARM 7 processor.
Bluetooth Wireless Switch
This small, battery-operated board uses a bluetooth module and custom I/O interface to remotely control a diesel refueling station for the locomotive industry.
There are multiple custom boards for this project that are used to control up to 6 lasers. Runs Linux with a custom GUI application for the medical industry. Contains a COM express CPU module, Mini-PCI SSD Harddrive, Mini-PCI Wi-Fi Module, 7-inch LCD Interface using LVDS, Touchscreen interface, USB 2.0, MIPI interface for small 400x400 pixel display.

This board uses a generator that is mounted to a bicycle and charge a battery.
Digital Signage "Take-a-number" system
This hardware drove an LCD monitor/ TV with a custom image of the number that is currently being served. There was also the ability to switch back and forth between the number served and advertising at certain intervals to provide a source of revenue. Advertising images could be loaded via USB interface. An IR remote was used to change the number served.

Industrial Control Systems
Graphical display, custom keypad overlay, ARM 7 Processor, and analog circuitry
Microcontroller-Based Projects:

Universal User Interface Board – this board drives matrix LEDs and FitKey products.

User Interface Board – this board, with its membrane keypad and LCD is used to control, monitor and interface with various coin/bill exchangers, magnetic card readers and copiers.Magnetic Card Reader Board – this board is used for reading and writing cards and controls the mechanics of the card reader.Keypad/LCD – is used for motor control/monitoring and setup.Industrial Usage High Wattage Light Dimmer



this controller uses Altera FPGA and soft-core processor to read and display images from a Compact Flash Memory card onto various large-format LCDs.
Universal Video Scalar Card
This card scales Composite, SVIDEO, RGB and DVI inputs to drive off-the-shelf LCDs using TTL or LVDS signaling.
Custom board for high-end servers used for short-circuit protection and hot-swap. Capable of supplying and protecting up to 700 Watts.
Water level Monitors and Displays
Custom hardware used for monitoring water/steam levels, programmable level alarms, relay outputs, and remote display.
Controller for adding/monitoring chemicals into a water supply
Custom hardware with ARM 9 processor, LCD interface, serial ports, Ethernet, Wi-Fi, USB, Zigbee wireless, relay drivers, and custom Analog/Digital interfaces. This hardware uses multiple card slots to add other capabilities such as flow meters, 4-20 mA interface, communications interface, conductivity measurements, PH and ORP interfaces.
Third Brake Light Interrupter
This board is used in the aftermarket auto industry to blink the 3rd brake light in automobiles when the brake is first applied.
LCD Console for Exercise Equipment
This board is used in various exercise machines as the main customer interface along with communicating with other custom hardware to control / monitor the machine. There is a 7-inch LCD/touchscreen used for the user interface controlled by an ARM 9 processor. Other items included are USB interface, NAND flash, DDR memory.
Solar-Powered battery charger
This board allows people to charge Li-Ion batteries with a solar panel.
LCD Crane Controller Interface
This board was used to replace obsolete and expensive LCD controller for a crane. A 7-inch LCD/touchscreen is controlled by an ARM 9 processor. Other interfaces are USB, CAN, RS-485, and Micro-SD card. CAN or RS-485 messages are monitored and the existing position and parameters of the Crane are displayed on the screen. Alarms are set off when the crane is outside of safe parameters. Crane parameters are constantly logged onto SD card.